Purpose
Cooperate and keep clean history.
Standardize feature addition and release processes.
Outline
First commit:

README.md
LICENSE
CHANGELOG.md

Workflow:

Features.
Releases.
Hotfixes.
Readme
Why to add README.md?
What is the project about.
How to contribute.
How to run the project.
What dependencies needed.
Also benefits the owner.
License
Why to add LICENSE?
Using project by others.
Changelog
Why to keep a CHANGELOG.md?
What is Semantic Versioning?

X.Y.Z
Major (backward incompatible).
Minor (feature).
Patch (hotfix).
Workflow
Features.
Releases.
Hotfixes.
How not?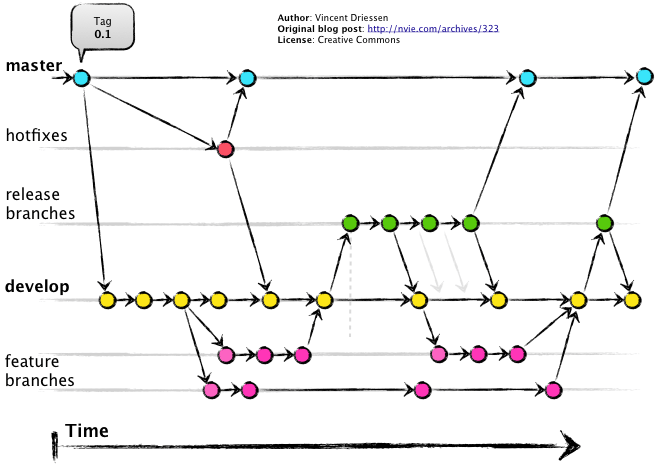 Why not?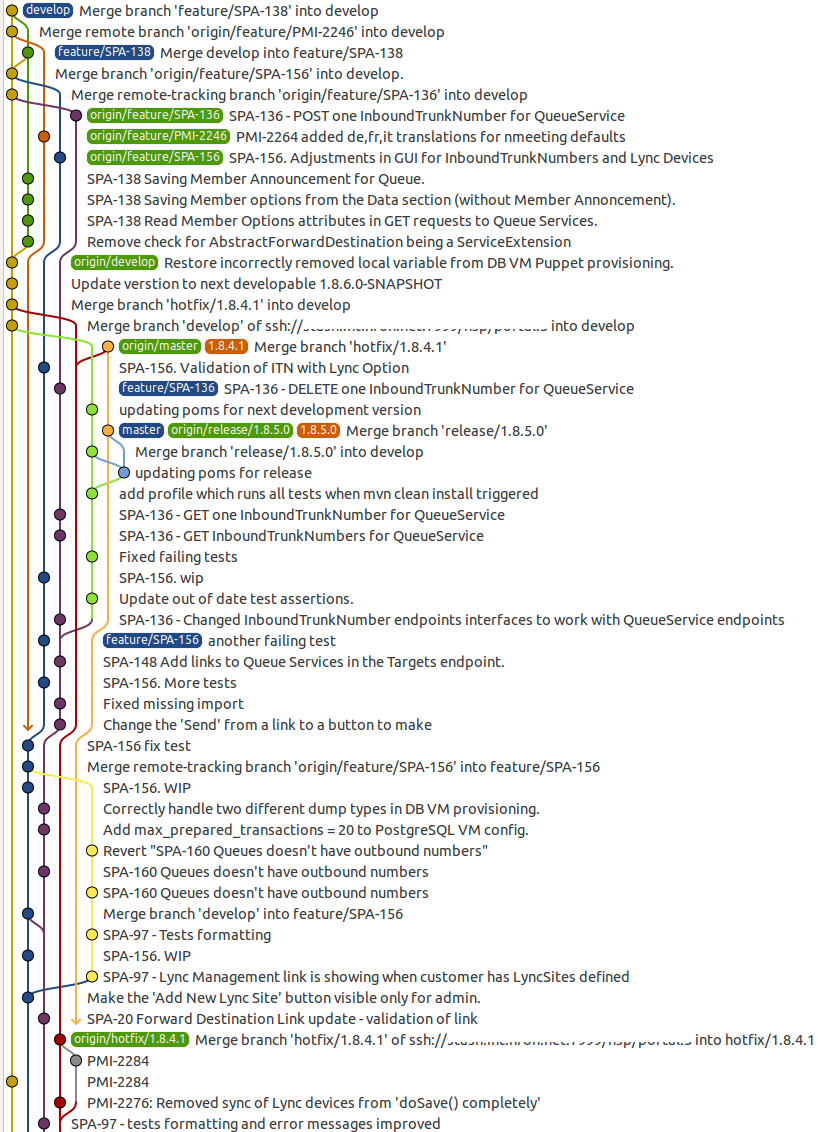 Why not?
Hell a lot of long-live branches.

More than 1 is hell a lot.

Too complicated.
Too chaotic.
OneFlow advantages
Single long-live branch, therefore simple.
Clean history, therefore useful.
How can it look like?
GitFlow/OneFlow comparison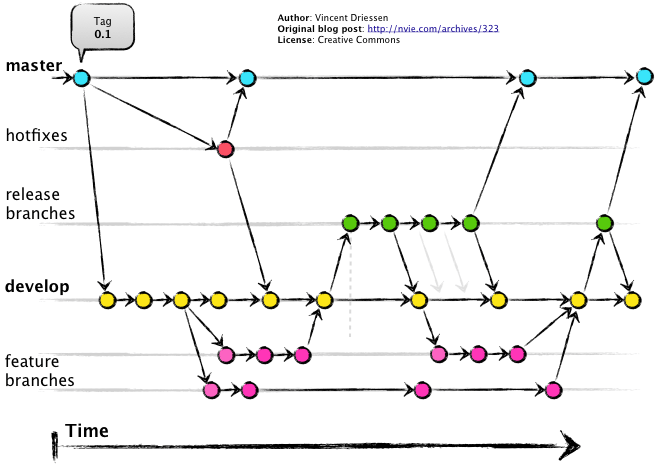 OneFlow: Main branch
Only long-live branch.
Let's call it master.
Feature branch picture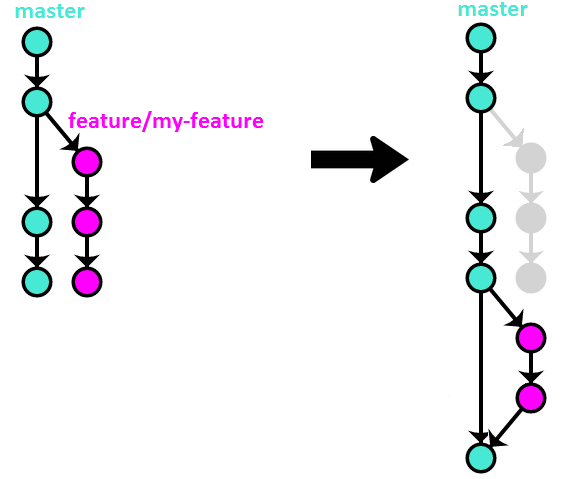 OneFlow: Release branch
Prepare project to be released.

Start from proper commit on master.

Merge to master.
Release branch picture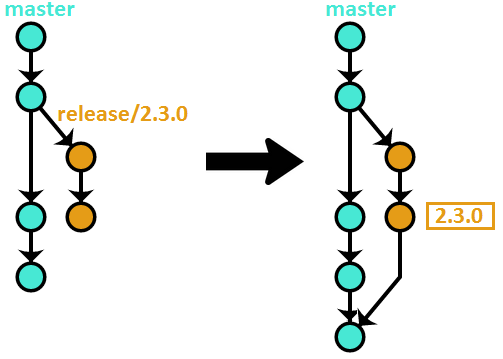 OneFlow: Hotfix branch
For critical defect solutions.

Start from last version tag.

Merge to master.
Hotfix branch picture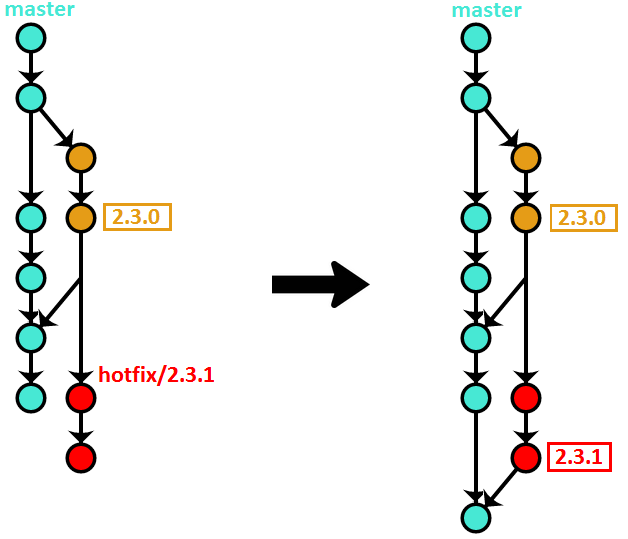 So, like that…
Licenses
Versioning
Branching model
Contributed images